Susan Is Our Perfect Companion
Susan is the perfect woman and what's even better is that she offers people in Las Vegas sensual and sexy massages. Long brown hair, curves in all the right places, Susan knows how to touch you and soothe your worries.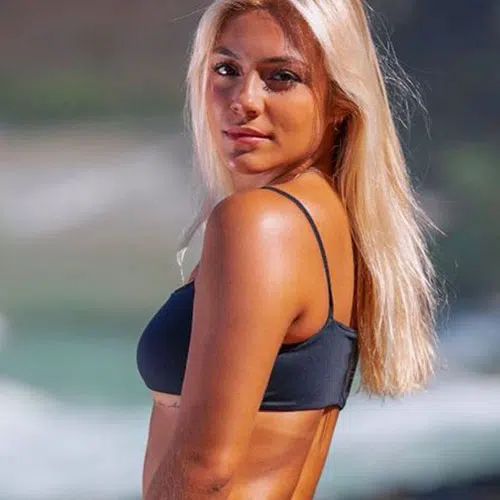 She is fluent in many modalities of massage including: Deep Tissue, Thai Massage, Swedish, Tantric massage and offers massages to men, women, and couples. The massage will be held in an intimate private room with just you and Susan. She will always greet you with a long hug and huge smile. There are also all the amenities you may need like a shower, towels, and lotions and oils. If you need something specific to make you feel comfortable don't hesitate to communicate and Susan will do her best to oblige to your needs. A typical massage lasts roughly 1 hour but if you prefer a longer session that is available! Book Susan for the entire day or night and turn any date on your calendar into one of the most memorable experiences of your life.
Her touch is soft and she will be sure to get all your hard to reach spots. She is well trained in massage practices and will do whatever it takes to make you happy. Susan also loves being sexy during her massages and she typically wears lacey lingerie. She loves to see you look at her while she walks around the massage table touching you and making you feel good.
When you are with Susan, she gives you her full attention and it's always clear to see her good intentions. She enjoys pleasing you with affection and will gently move you into a state of no worries. She cares a lot and will be sure you are comfortable and feeling relaxed.
Susan is also available for easy companionship to your black tie affairs, business conferences, dinner or lunch dates, or tradeshows. You can book Susan for an hour, 2 hours, half a day, or all day and night for an event. Susan is intelligent, creative, and beautiful and will make for an excellent addition to any event. She's a great conversationalist and loves to laugh and be happy.
Susan was born in Los Angeles, CA and has lived in Vegas for over 4 years now. She has really enjoyed building her community her in the greater Las Vegas. She continues to train herself on new modalities of massage and wants to be known for trying new things in the massage industry.