Brooke Will Make For an Excellent Addition to Any Event
Brooke is a beautiful curly hair goddess that is currently offering the greater area of Las Vegas in room massages. From her perfect soft skin to her beautiful figure, you will thoroughly enjoy being touched by this sweetheart. Private massage happens in a room and on a massage table. Let Brooke greet you with a slow intimate hug. She offers many different types of massage including sexy massage; sensual couples massage, tantric massage, and more. If you would rather Brooke come to your location and give you a massage there, it's no problem at all. We understand that life can become hectic and busy with work and family obligations. Brooke would join you at your hotel room or home with ease.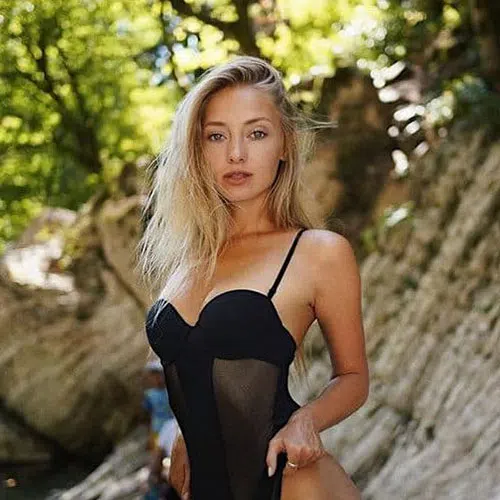 Easy companionship to your black tie affairs, business conferences, dinner or lunch dates, or tradeshows is also something Brooke provides. You can book Brooke for an hour, 2 hours, half a day, or all day and night for an event or and event and a massage. Brooke is intelligent, creative, and beautiful and will make for an excellent addition to any event.
Brooke is sweet and nurturing and offers a full-body sensual massage. Let her show you what it feels like to be pressed against her body. She will surely rub you into relaxation and oblivion. With her soft caresses, you will be carried to new heights of total relaxation.
Brooke is originally from Orlando, Florida. She was a cheerleader in high school and won several awards for the best split. She has naturally curly hair and the softest skin. Her beautiful brown eyes will entice you as she pushes her hands into your back and arms. Brooke doesn't mind showing off her stunning figure and will trounce around the massage table wearing perfect fitting clothing so you can see it all.
Brooke truly enjoys connecting deeply with slow, luxurious intention. Enjoy a sensual massage in Las Vegas by Brooke for an unforgettable experience. Brooke also offers tantric massage and is deeply invested in the realms of sensuality. Whether it is for you, or someone else, try Brooke's massage to deepen your senses and relieve stress. You deserve it!