Reviews & FAQs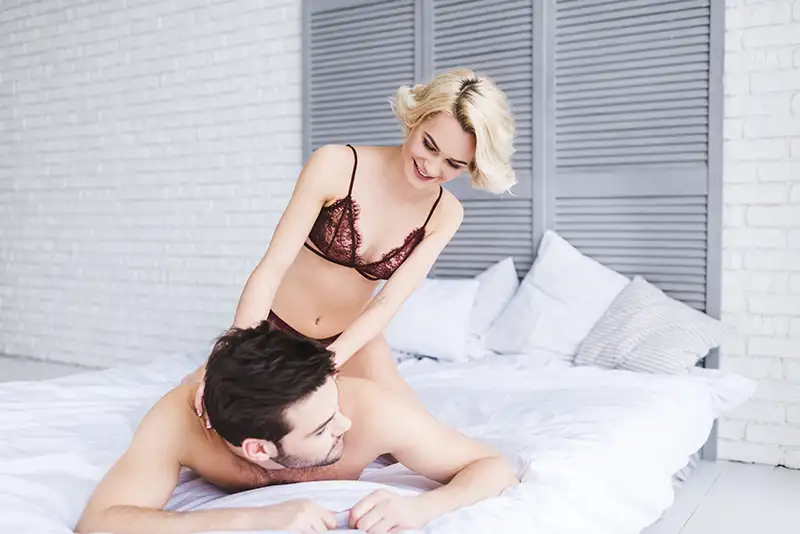 Couples Massage FAQs & Etiquette
You will not regret spending time with me.
What To Expect Upon Arrival
Many people are not sure what to expect when having a couples massage. How does it work? What is going to happen? When you call to make an appointment, your masseuses will arrive at the designated time and place prepared to give you a massage you will enjoy together. Upon their arrival, the area where you will be having the massage will be assessed to see if there needs to be any changes made so you will both feel comfortable. If there is not enough room on the bed for both of you, your masseuses may set up temporary mattresses on the floor or low tables with cushions upon them to use for the procedure. Candles will be lit and soft music will be put on a portable CD player. You will now be ready to enjoy the massage!
Do We Need To Disrobe?
It will be easiest for your masseuse to give you the experience you desire if you are fully unclothed. Its the Las Vegas massage girl's job to make sure you are comfortable. You can use a sheet or blanket for modesty if you wish and your masseuse will pull it away during times they need to access parts of the body you have covered. We are not at all offended by complete nudity and prefer it! Our massage therapists have seen all body types and have no qualms about adding another. There is really no reason for embarrassment as they are professionals who are more in tune with giving you pleasure.
By all means, if you are wary about being nude, you can cover yourself until those parts are needed! If you would rather wear underwear, you can do this as well. The only downside is you will have restriction in the blood flow and it is a bit harder for your massage therapist to administer some healing moves where the entire body is caressed to help with relaxation. This restriction may make it harder for you to feel the movements, making you less relaxed as a result. Give it a try! Disrobe! Your partner is there with you, so there is no need for any worry! It will also get them more into the mood for the experience that awaits as well.
Should I Tip My Masseuse?
While we pay our workers for the job they perform, we encourage you to give a tip if you feel they had gone above and beyond! It is not mandatory, but well-appreciated!
What Happens If I Have Medical Problems?
We ask that you inform the service when you make arrangements to have an appointment scheduled if you have medical troubles we should be aware of. If you suffer from pain, we do not want to exacerbate the symptoms by using pressure on these spots! Please speak up so we can accommodate your massage appropriately. We will make sure the masseuse assigned to your session will use proper touching methods so you are not in pain from their procedure. They may be able to help relieve existing pain by using pressure points and reflexology tactics! Let us know your medical history when you call so we can make a determination in the amount of massage therapy to use.
Can I Have Tips To Enhance The Experience?
The best advice for having a successful massage is to relax! If you feel uptight, scared, anxious or wary, it will be harder for your masseuse to give you a positive experience. Take time to relax before the massage even begins by having a glass of wine, lying down to take a quick nap, or engaging in an enjoyable activity. Since you will already be in a good mood when your masseuse arrives, the feelings should last into the session, making it easier for them to administer touches you will enjoy.
To further enhance the experience, feel free to speak to your partner during your massages. Hearing your voice and the pleasure you are feeling will help make their own massage more enjoyable. Banter back and forth can help put you both at ease, making the time together one you will appreciate even further. We encourage you to reach out and touch your partner as you are receiving your massage as well. We deliberately place you in close-proximity to each other so you will be able to stroke each other's arm or face as you are enjoying the massages. This will make the massage feel more intimate overall, leading you to an experience you will both remember as pleasurable as a team. Call us to ask further questions!