Alison Can Do Everything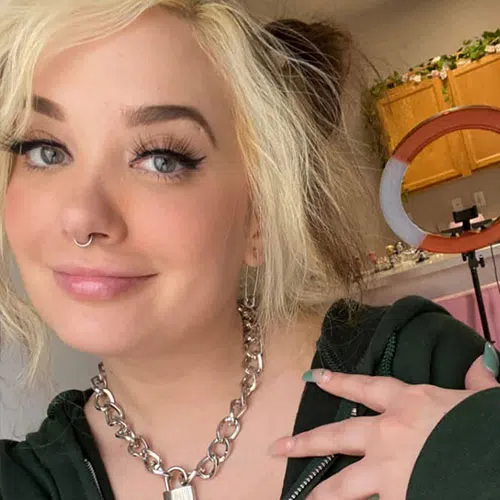 Let the sensual dirty blonde hair, brown-eyed Alison relax you when you are spending time in Las Vegas. Alison has skillful soft hands that will soothe your worries as she takes out all your kinks. Alison may be new to massage but what she lacks in experience, she makes up for with her skill and tender bodywork. No matter what kind of massage you want, Alison can do it all!
Alison used to be a cross-country runner in high school, making her the perfect person for sports massage and deep-tissue bodywork in Las Vegas. She loves spending time outside and is a nature enthusiast. Alison is also available for companionship during your stay in Vegas. So if you want someone to join you for a black tie event, trade show, or dinner date Alison is available.
She also provides couple bodywork. You and your sweetie will be relaxed and Alison can massage both you and your partner or another girl can come and join you to massage you. You will be in a private room and side-by-side on 2 separate tables. Also, if you prefer Alison to come to you for sexy massages at your hotel or home that's no problem. It's understood that you could be more comfortable or just not have the time to make the tracks to our spa. You can book her for an hour, 2 hours, half a day, or all night long!
Alison greets you with a welcoming hug and radiant smile. You will be pampered from head to toe and Alison loves touch to heal you and relieve stress. She joins Las Vegas Couple Massage all the way from Georgia.
This sweet southern belle is intelligent and if you like can talk with you about a multitude of subjects ranging from good old American Football to what beauty products she uses to keep her looking exquisite.
You will totally let loose and enjoy the super soft and transcendent touch that will transport you into blissful realms leaving you smiling from cheek to cheek. Nothing is required from you for total relaxation and relief.