Fern Is A Beauty You'll Never Want To Leave
Fern is a beautiful blonde babe who is offering sensual massages in Las Vegas to individuals and couples. Fern is 100 percent dedicated to sensual touch and making sure you are enjoying yourself and are relaxed. She is skilled in many modalities including: Swedish, Shiatsu, Deep Tissue, Light touch sensual, mutual touch, and interactive massage. When you meet Fern, her beauty will mesmerize you. She will greet you with a warm smile and a long hug and guide you to your private room to get started.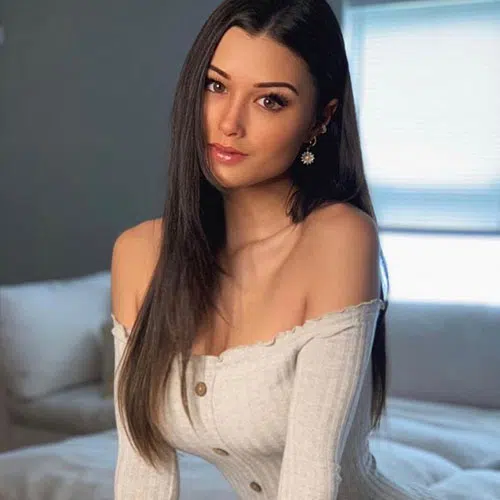 If getting to the spa is a problem, no need to worry as Fern can come to your home or hotel room. You may be busy and not have the time to head into traffic to the spa and so Fern has offered to come to you. She will bring all the necessary things needed for the most rewarding sensual massage in Vegas. You will be pampered by her touches and amazed by her stunning figure. Fern loves to dress for you and rub her body against yours to make sure you're comfortable. The sensual massage is a full body massage from head to toe and Fern will be sure to touch you everywhere relax and relieve your stress.
Additionally, Fern is available for easy companionship. Nobody wants to go to dinner alone and Fern would love to join you and get to know you. Business conferences, tradeshows, black tie affairs, or any occasion or event Fern can join you. You can book as long as you want to spend with Fern. For massage, the go to duration is 1 hour, however if you're in need of an all day massage with a dinner date afterwards, that's easy to put on the table for Fern.
Fern grew up on the beach and has a fondness for anything that reminds her of her childhood. She loves CosPlay and dresses up like a mermaid every chance she gets. Feel free to talk to her about it and see how excited she can get.
Book a group or individual sensual massage in Las Vegas with Fern for a truly unforgettable occurrence. She will enlighten you with her communication skills and make you feel good with her soft caresses.