Asia Is Skilled In Many Ways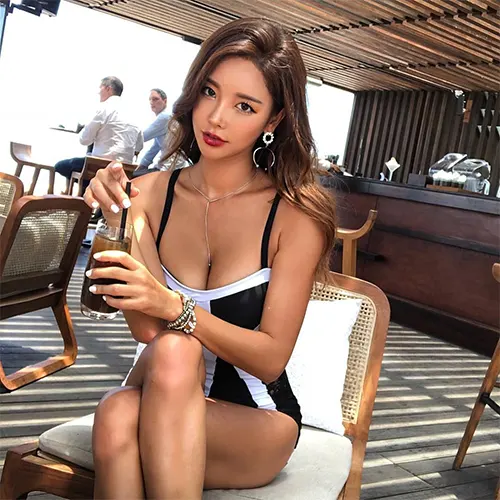 Let Asia soothe all your worries by one of her "award winning" massages. She is not only stunning from head to toe but also skilled in a multitude of techniques including: Shiatsu, Amma and Tunia, Nuad Bo Rarn, Lomi Lomi, deep tissue, and Swedish styles. Like her name, Asia is no doubt skilled in all the different types of Asian massage styles and prides herself in helping her clients how they need it.
Asia stands 5 feet, 3 inches and weighs 100 pounds. She has long gorgeous black hair and a stunning figure. Besides massage, she also offers easy companionship. If you're looking for a lovely lady to join you for dinner, tradeshow, black tie affair, or conference look no further. Asia aims to please and you will have an amazing time conversing about your interests and thoroughly enjoying your time together. Asia is also available to join you for your business conference and keep you company at any event you need. She is available for companionship and offers massage for an hour, two hours, or all night. Whatever your time needs happen to be; Asia can be there for you.
Asia offers massage to men, women, and couples. She will even come to your home or hotel room so you won't have to worry about the hassle and bustle getting to the spa. These in room massage in Vegas will ease your stress and worries.
Asia grew up in New Jersey to a Japanese-American family. She has always been connected to the healing arts and would give her family massages when they were watching television. She was an art nerd in high school and now she has transformed her love of art into a more focused love for fashion. When you meet Asia, you will see from head to toe, she puts in effort in how she looks. She takes pride in how she presents herself.
Her aim is to make you fully comfortable with her soothing caresses. She will bring you to astounding places of relaxation. You owe it to yourself to get a sexy massage in Las Vegas from sexy Asia. You will absolutely not regret it, as your time will be spent in her tender touches. It's super easy to book a sensual full body massage and Asia will be happy to give you what you deserve, which is relaxation.