Mirella Is Highly Requested
Mirella is a beautiful mixed American-Latina lady with long legs and long brown hair. Her slender figure is stunning head to toe. She if proud to offer sensual massage to the greater Vegas area and offers her services to men, women, and couples. About 89 percent of people who come and visit with Mirella, come back for seconds. She knows what she's doing with her hands and her body and strives to give you a unique sensual massage experience.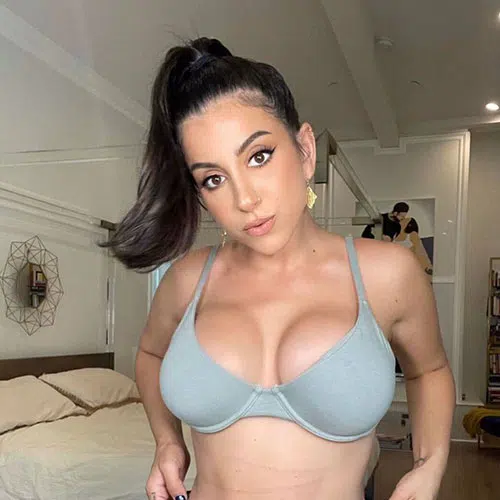 Mirella is not shy about her stunning figure and will show it off wearing sexy lingerie as she softly caresses you on the massage table. When you first come to the spa, Mirella will greet you in a long hug and smile. Mirella always wants to be sure that you are comfortable and enjoying yourself. She will take you by the hand and slowly walk you to your private intimate room where you will be sensually touched and comforted.
Booking with Mirella is simple. A sensual massage duration is typically 1 hour but if you would prefer a longer massage with Mirella that's no problem. You can book for the entire day if that fits your needs. Mirella can also travel to you if coming to the spa is difficult. She will bring all the necessary things to be sure your massage in Vegas is a memorable one. Whether it's your home or hotel room, Mirella can show up and give you the pampering you deserve.
Mirella is trained in several modalities of massage so no matter what kind of massage you are in search of; you can stop here and expect her to deliver. Mirella is also available for companionship. If you want a combination of massage and dinner date, Mirella is the perfect choice! Tradeshows, black tie affairs, and business conferences are all events that Mirella would love to join you.
She's internationally travelled and a well-rounded girl that can communicate on an array of subjects. No matter what the occasion calls for, Mirella is able to give you what you want. Book today to see for yourself. Mirella's touch and smile will melt you and you will leave satisfied and wanting more.