Come and see what a couples sensual massage in Vegas is something to offer.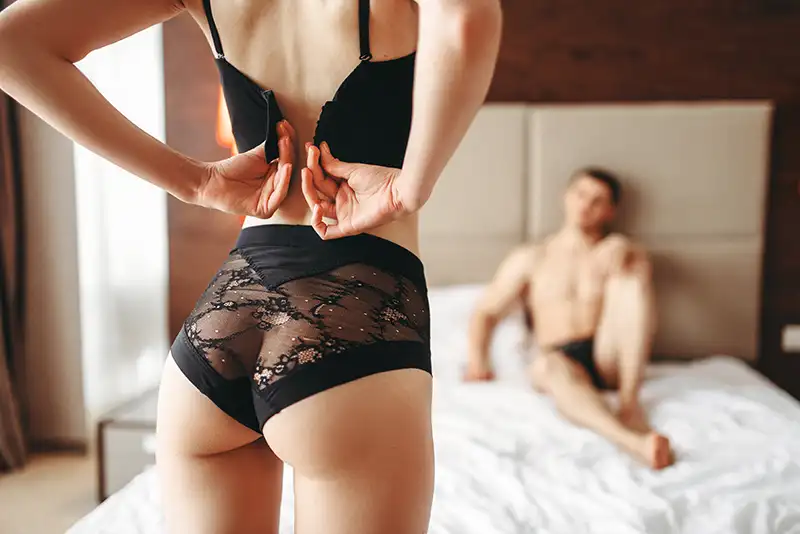 Consider A Sensual Massage Las Vegas Style
If you are visiting Las Vegas, you are well aware it is a city full of entertainment and excitement. The fun times do not need to be limited to areas outside of your hotel room, however. If you are visiting the city with your significant other, and you are thinking about trying something a little different together, a sensual massage can be the ticket to happiness for you both!
Las Vegas sensual massage is usually limited. You can't find this type of service in a spa or beauty salon, as the private setting makes it a little dicey for those who are not into being free and exploration. You can however call for service to be sent directly to your hotel room (or home) to enjoy sensuality at its finest.
What You Can Expect
If you have never experienced the touch of another in a sensual way while having a massage, you may be taken aback at first. It may feel foreign and strange. It may also be tempting and ever so naughty. The best part is that your significant other is having the same exact feelings as you at the same exact time. This is an intense feeling, and while it may feel taboo or strange at first, it will quickly become accepted and enjoyed.
You can expect your personal masseuses to have you strip down to a bare state. You will be asked to lie next to each other so you can hear each other's breathing and moaning as the touches are being administered. When having a sensual massage Las Vegas services such as ours are best at making you feel comfortable when trying something new like a couples massage. Each person will have their own masseuse and the touches will be gentle and playful. You will feel relaxed and the teasing fingers of another will bring you to a fantasy place in your mind. Your partner will be experiencing similar feelings and as you look and hear each other, they will intensify. This will lead to enhanced romance after the massage therapists leave you alone for the evening! Think of the process as foreplay that you do not need to instigate!
Enjoy The Touch
Professional masseuses will give you feelings unlike any other. You will enjoy the soft touches you receive and it will most likely leave you in a completely satisfied state when the entire ordeal has ended. If you have medical problems that may cause you to feel pain during your procedure, please let your personal masseuse know in advance so they can alter the type of touch they use on your body. They will be able to stop using any force whatsoever and will stay away from any body part that gives you difficulty.
Lie back and relax, enjoy the lit candles and ambiance with some soft music playing in the background. Your masseuses will do their best to make you feel comfortable in every way. The senses will be delighted with the warm oil used up and down the skin. The smell is pleasing and the feel is soft. We have found that using all the senses when getting massages will help to make the experiences even more enhanced. From the feeling of feathers on your back to the quiet whispers your professionals will use as you are trying to slumber, each sense will be heightened making the touches feel amplified. This will give both of you great pleasure.
Call For Specialized Service
If you have any questions, please give us a call and ask one of our certified professional masseuses to give you a rundown of how they administer their sessions. They will make you feel at ease with the entire procedure and you will most likely be more inclined to try one of our massages with your partner. We take pride in the work we perform and we want nothing more than to have satisfied customers, as this means repeat business!
If you prefer a special look or have preferences in the type of massage you receive, let us know when you call. We specialize in sensual massages, NURU, Asian, tantric and more. Let us know if there are any props you would like us to bring to the session such as tables, special oils, candles, or linens. Our workers are well-equipped with a variety of tricks to help enhance your experience and if you have any special requests we will be happy to accommodate them! Give us a call now and give a Las Vegas sensual massage a try today. You'll be glad you did!