No time to make it to a massage parlor? Have a masseuse come to you.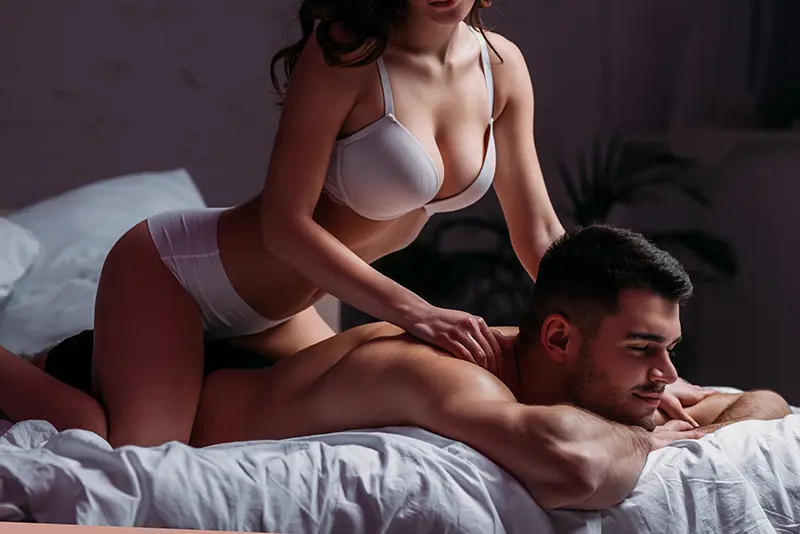 Enjoy A Couples Massage In Your Own Room
For couples, in the bustling city of Las Vegas, where excitement and entertainment are abundant, taking a moment to relax and unwind is essential. One of the best ways to achieve ultimate relaxation is through an in room couples massage service.
Also known as an outcall massage, this is a service where a professional masseuse travels to your location, whether it's a hotel room or residence to provide a massage session. Unlike traditional spa visits where you have to travel to the massage parlor, outcall massage brings the relaxation directly to you.
Las Vegas is known for its luxurious offerings, and outcall massage services are no exception. When booking an outcall massage in Las Vegas, you can expect professionalism, a wide variety of massage techniques, and a customized experience tailored to your preferences.
Benefits of Our Las Vegas In Room Couples Massage Services
Outcall massage offers numerous benefits that contribute to a truly enjoyable and rejuvenating experience. Firstly, it saves you time and effort by eliminating the need for travel. You can simply relax in your preferred environment and let the masseuse work their magic. Additionally, in room couples massage provides convenience for those with mobility issues or couples who prefer the comfort and privacy of their own space.
The convenience and privacy offered by our massage services are unparalleled. You can schedule a massage at your preferred time, and the masseuse will arrive at your location promptly, fully equipped with all the necessary supplies. Whether you're a busy couple, seeking relaxation, or someone who values personal privacy, outcall massage is an ideal choice. Make your hotel room into a couples retreat.
Our Professional Masseuses
In Las Vegas, we employ highly skilled and experienced massage therapists who are experts in their craft. These professionals undergo rigorous training to ensure that every massage session meets the highest standards of quality and professionalism. Their expertise allows them to address specific concerns and provide a truly therapeutic experience. Release muscle tension with one of our full body treatments.
We Use A Variety of Massage Techniques
We offer a diverse range of massage techniques to cater to different needs and preferences. From Swedish massage for relaxation to deep tissue massage for targeting specific muscle groups, you can choose the technique that best suits your requirements. The masseuses are well-versed in these techniques and can customize the massage session to focus on your desired areas.
Every Service Is A Customized Experience
One of the standout features of our outcall massage services in Las Vegas is the ability to personalize your experience. Prior to the massage, you can communicate your preferences and specific requirements to the masseuse. Whether you prefer a certain pressure level, aromatherapy oils, or have any specific areas of focus, the masseuse will tailor the session accordingly, ensuring a truly customized experience.
Tips for a Relaxing Outcall Massage Experience
To make the most of your outcall massage experience in Las Vegas, consider the following tips:

Prepare the Space
Create a tranquil and comfortable environment for the massage by preparing the space in advance. Dim the lights, play soothing music, and ensure the room is at a pleasant temperature. Clear any clutter and provide a clean and inviting space for the masseuse to work.
Communicate Your Preferences
Before the massage begins, communicate your preferences and expectations to the masseuse. Let them know about any specific areas of focus, desired pressure levels, or any concerns you may have. Effective communication ensures that the masseuse can tailor the session to meet your needs.
Relax and Enjoy
Once the massage session starts, let go of any stress or worries and fully immerse yourself in the experience. Trust in the expertise of the masseuse and allow them to work their magic. Take deep breaths, focus on the sensations, and allow yourself to relax and rejuvenate. Getting couples massages in Las Vegas is a great way to recharge while on your vacation.
Book A Massage With Us Now!
Las Vegas outcall massage services offer a convenient and luxurious way to experience the benefits of massage therapy in the comfort of your own space. From professional masseuses to a variety of techniques and customized experiences, these services cater to the diverse needs and preferences of couples seeking relaxation and rejuvenation.