She wants to make sure everyone leaves her happy.Getting a couples massage can be a stress reliever or an erotic experience, depending on what you and your partner are looking for. However, while most people schedule massages in a spa, we come directly to your room. This can further enhance the experience and take even more of the stress away.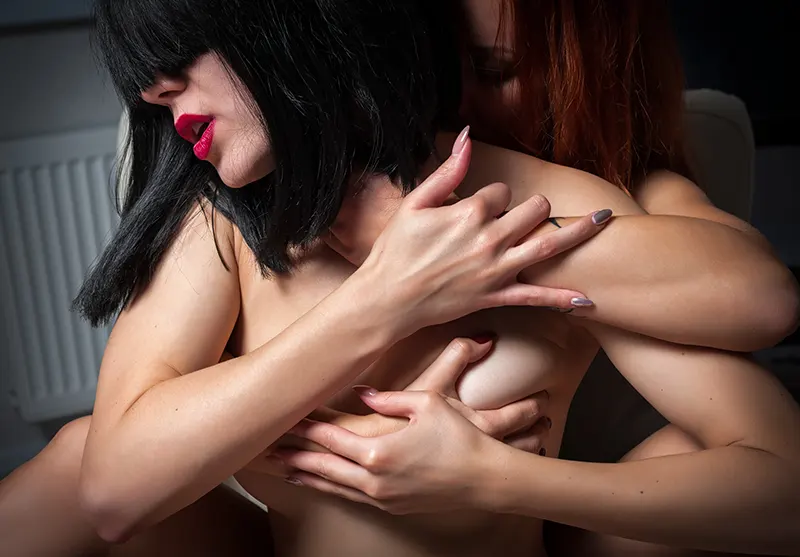 The Best Experience For You And Your Partner
If you and your partner are looking to relax while enjoying a getaway in Vegas, hiring one or two masseuses to come into your room and massage each of you can help relieve some of the tension in your body and help each to relax. The best part is that you don't even have to worry about getting dressed and walking down to the spa in the casino. The masseuses come right to you. Stay in your pajamas until the masseuse gets there, or order some champagne and hang out until your appointment. You don't have to worry about finding your way to a specific spot by a certain time.
A Great Way To Turn Up The Fire
And if you and your partner are looking to spice things up, a couple's massage can also be a great way to do this. Imagine watching your woman get rubbed down and touched by a smoking hot women. What husband doesn't fantasize about that? Or imagine watching as your man gets turned on when a female gives him a tantalizing foot rub. You can even join in and rub one foot while the masseuse rubs the other. Bringing a third party into the mix can definitely spice things up and turn each of you on in different ways. You can live out some of your fantasies without crossing any lines. And once the massages are over and you are both oiled up, you can continue the fun in your room by yourself. You don't have to worry about getting dressed, like you would after a massage in a spa.
If you are looking to do something as a couple in Vegas, give us a call today. We would love to send one or two masseuses to your room to help you relax and/or spice up your vacation a little. Let us rub your worries away while your partner watches.